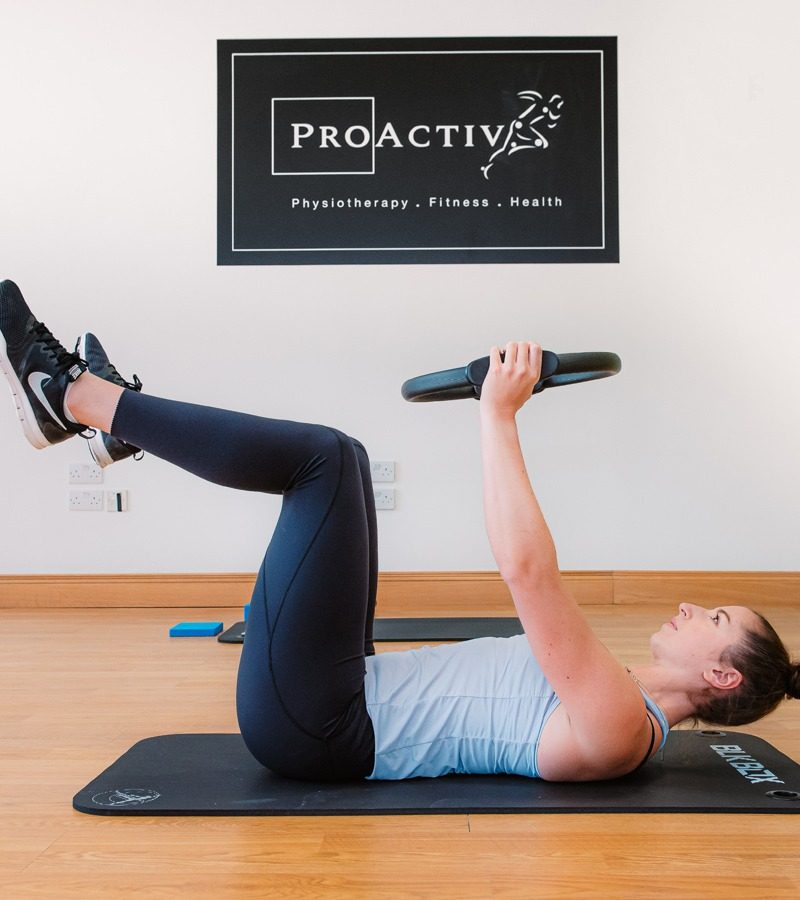 Pilates is a form of exercise originally developed by Joseph Pilates. This has been reformed to result in a safe and effective strengthening technique for all age groups.
Pilates concentrates on posture, balance and flexibility which helps improving general fitness and over all wellbeing. It can also be used as a rehab tool and aid an injury prevention. It is of particular benefit to patients with a history of lower back pain.
Our classes are taught in 6 week blocks catering to different level. There is also the option of a drop in fee.
Classes include:
• Beginner
• Intermediate
• Pro- Pilates (Advanced)
• Functional Pilates (Sports based)
Being ProActiv
If you are new to our clinic and looking to begin one of our classes we can start your journey with a 1:1 assessment with one of our Chartered Physiotherapists. This will enable us to establish your current needs and as a result help us place you into an appropriate class.
You can book your assessment through our online booking service or by contacting our clinic. Please note this is an optional service.